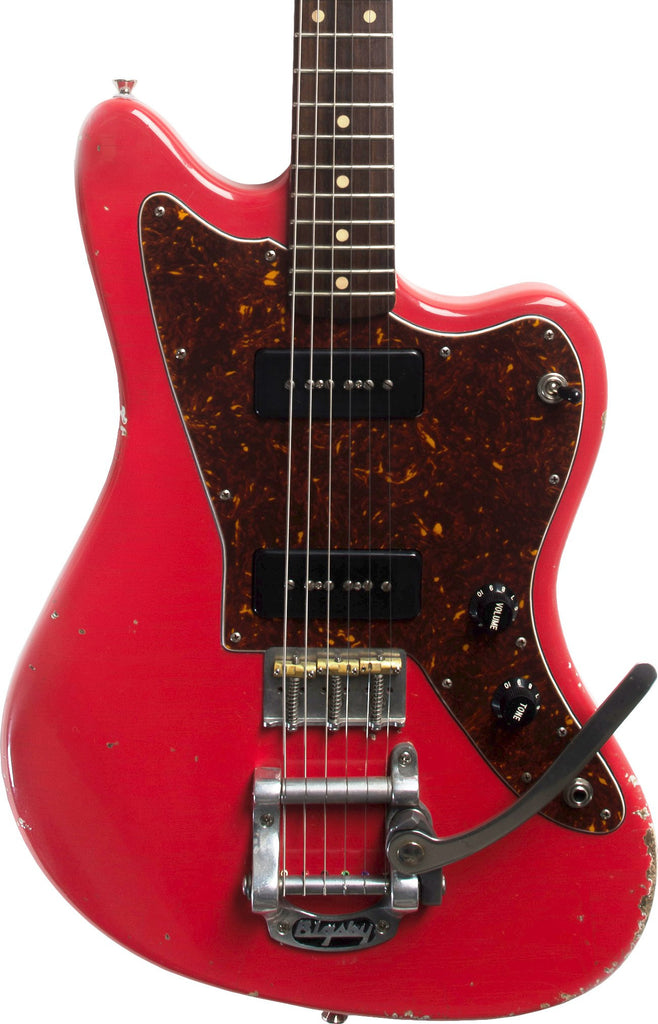 Meet the Ronnie Scott.
The Ronnie Scott is the offset solid body creation that was made famous by the California surf bands of the 1960's. Originally designed for jazz musicians, the warmer tone of this instrument created a sound sensation when it was paired with clean amps and a generous amount of spring reverb. This guitar has made a comeback among guitarist searching for thicker tones to compliment their bright British amps. Our standard model features a traditional lightweight ash body, 3-way pickup selector, two hand wound P90 pickups, and a rosewood fretboard.
This model is also available in a semi-hollow version with a stylish F hole on the upper body.
Build your Ronnie Scott
"Just got my Ronnie Scott and it's already changing the way I play. The fretboard is easy and the strings resonate and sustain very well through the body. The pick ups provide a huge variety of tones, it's definitely a stunner. Praying this isn't my last TMG."
Expectations met.
The Ronnie Scott boasts an offset waist contour body, that is meant to provide a better balance and comfort. We offer a Callaham hardtail, Bigsby b5 or Mastery Tremolo system to match the more comfortable ergonomics. Like all offset guitars should be, we keep it real with Alder or Swamp Ash bodies available as solid or semi-hollow.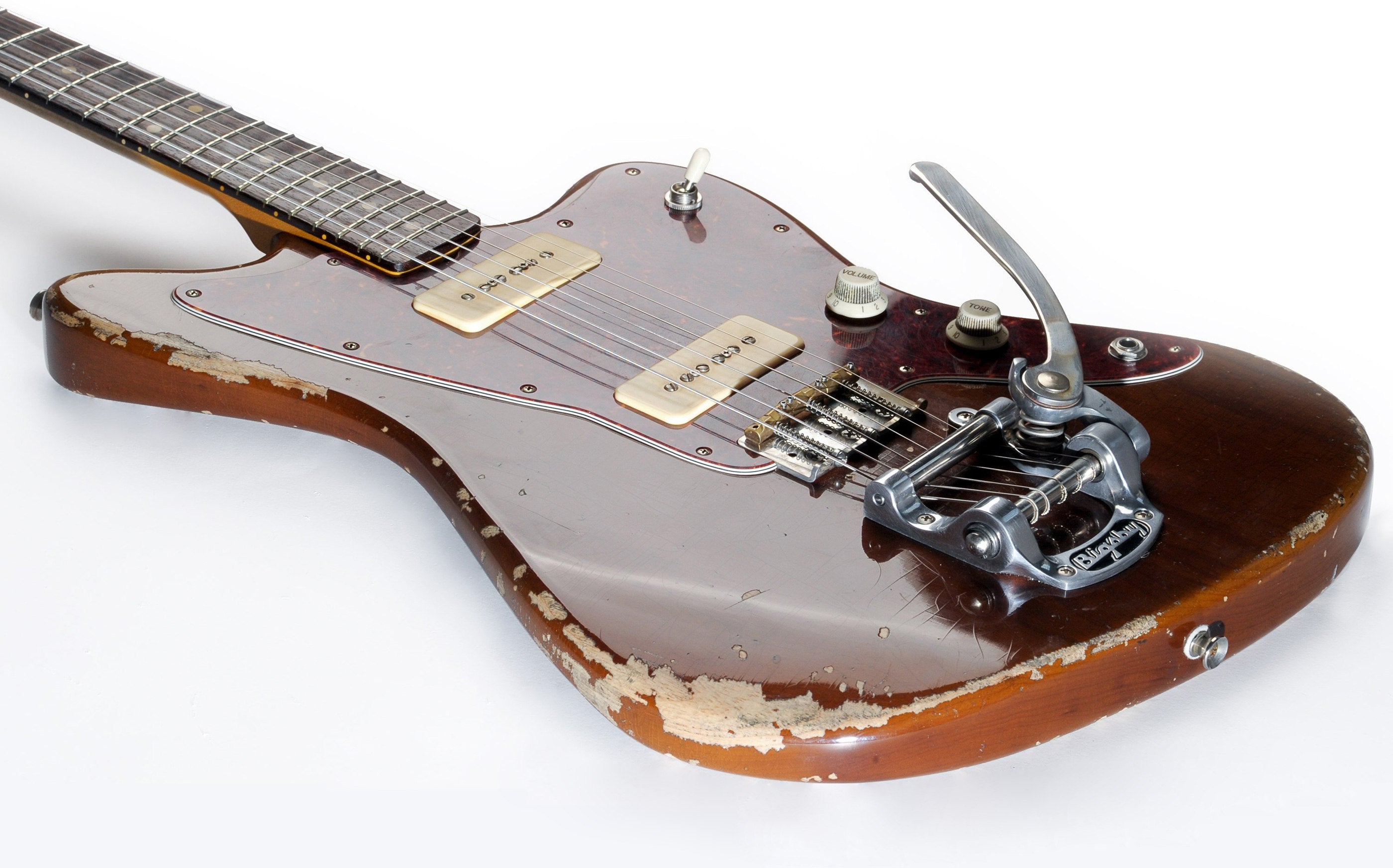 Made for your hand only.
Vintage style Kluson tuners, your choice of Rosewood or maple fretboards, and our "vintage worn" finish you have to try to believe. You'll feel like you've owned it your entire life. Other options include Brazilian Rosewood Slab Board, 5A Flame Maple, 5A Birdseye, and Quarter-sawn Maple.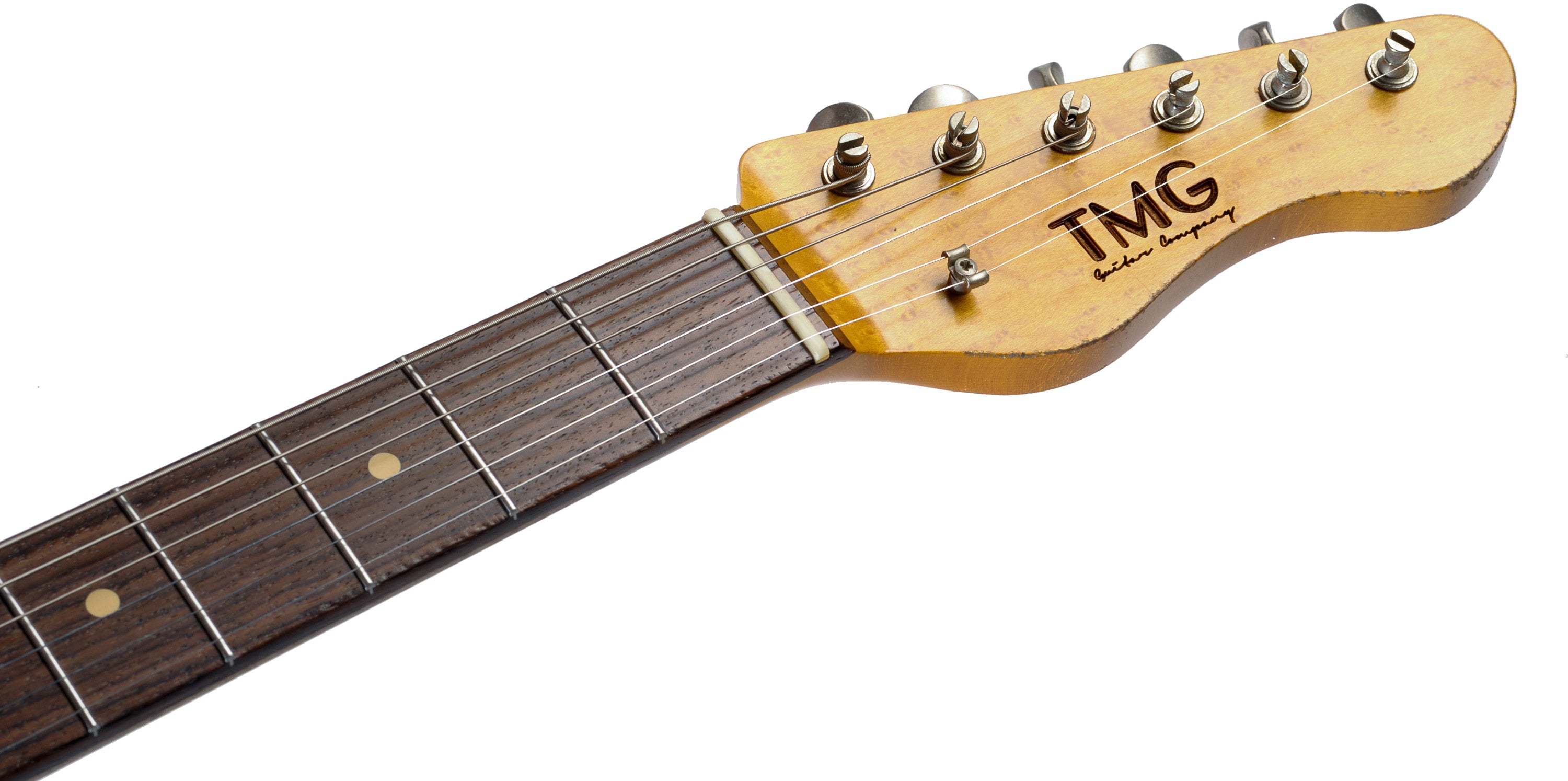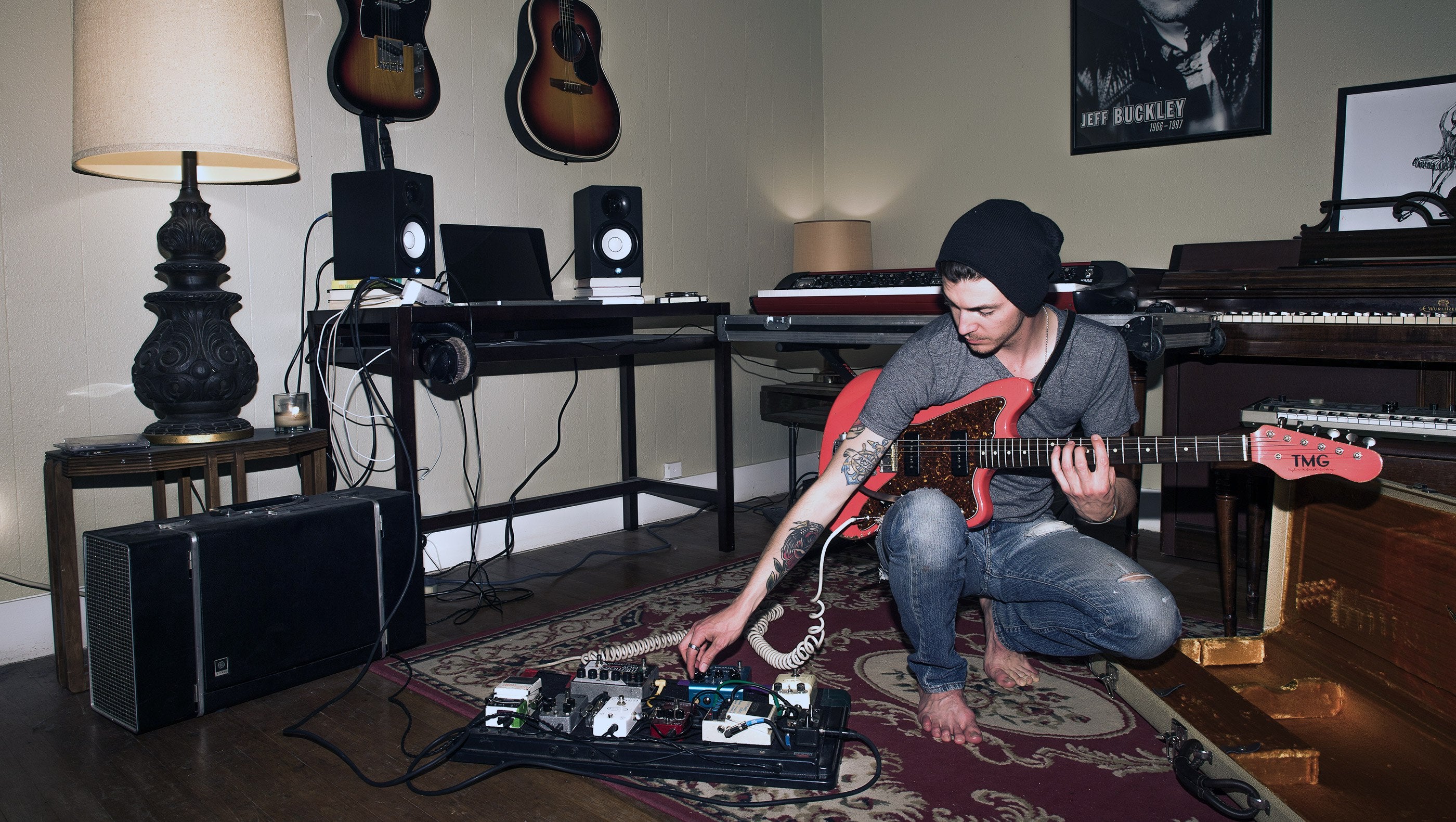 The vintage touch.
Every TMG guitar is built with the highest standards any guitar has ever had. We've teamed with with companies like Emerson Custom, Kluson, Callaham and Mastery bridge to make sure that our guitars play and feel the way it should.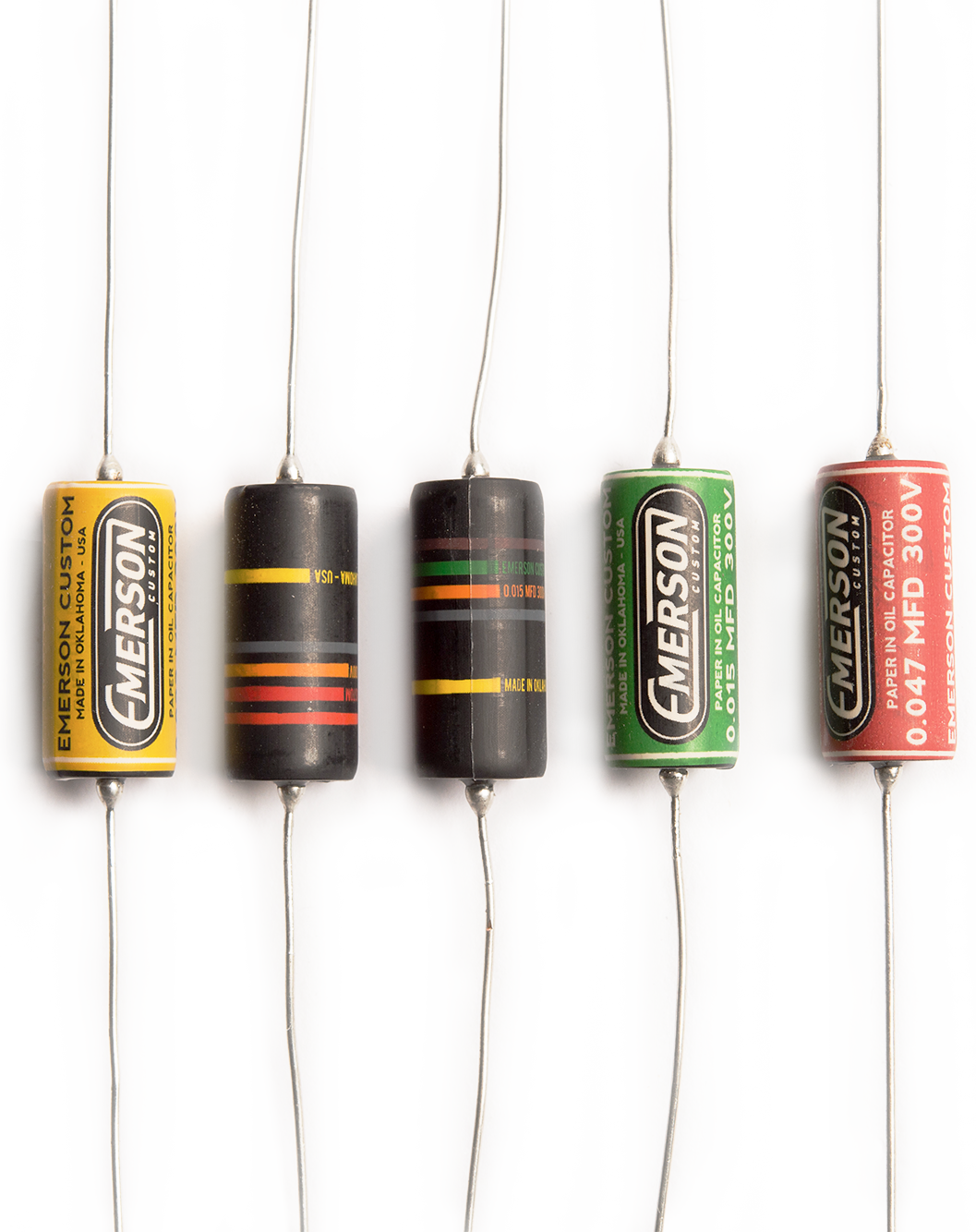 Find the tone you've been chasing.
All Ronnie Scott's's come stock with our "TMG P90" pickups. We consider them the best combination of the sweet single coil tones, high output, and the right amount of bite you'd expect from these kinds of pickups. Made only with the best NOS materials and winded for one of the best single coil experiences you could only dream of. Other options include our custom TMG P90's, "Tron" style pickups from TV Jones, or our special TMG PAF's.