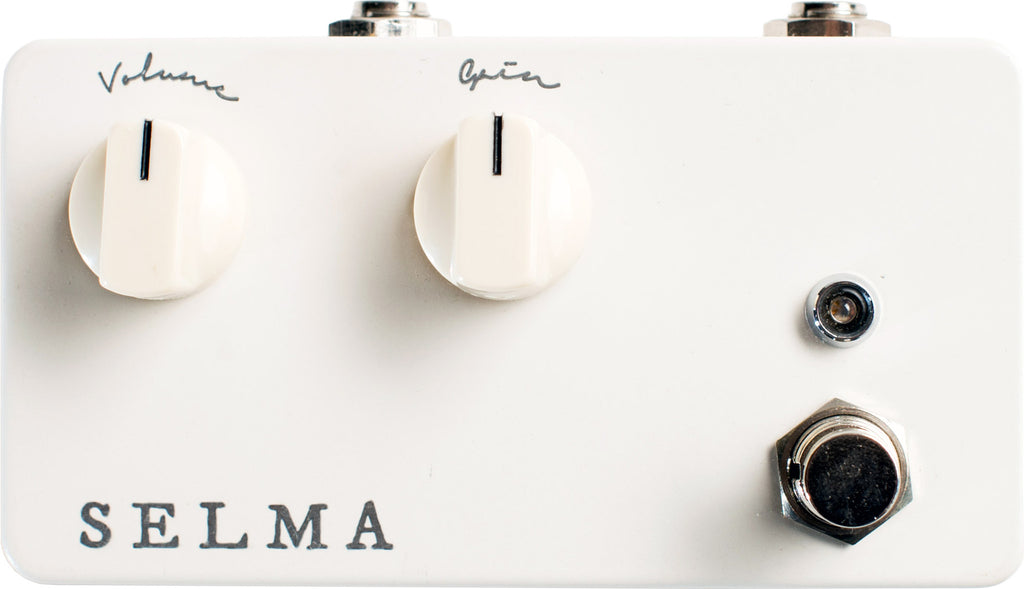 Meet the Selma Transparent Overdrive.
TMG Guitar.co is not just made up of guitar builders, we are also active players of all types of venues. Just like the rest of the players, we have always longed for the same thing every other guitarist has been searching for… a truly transparent overdive pedal. We've tried every overdrive on the market only to be disappointed by the unnatural color they added to the amplifier's natural tone and feel. I wonder if you feel the same way?
The journey we embarked on was building a pedal that could be used to cleanly push the front-end of the amp without the setbacks traditional drive circuits usually have. It's easy to underestimated how difficult it is to achieve this with complete transparency. But now, we have something very exciting to share with you.
Simple for a reason.
Selma's features are simple, Volume and Gain.There's no tone controls because the pedal works exactly how it should, flat. When placed in front of your amplifier you will notice absolutely zero change in the way your amp's EQ sounds in active or true bypass mode. This allows Selma to work as an extension of your amp by effectively adding either a lead boost or a drive channel to it's functionality. If you've been looking for the holy grail of transparent overdrive pedals, her name is SELMA.