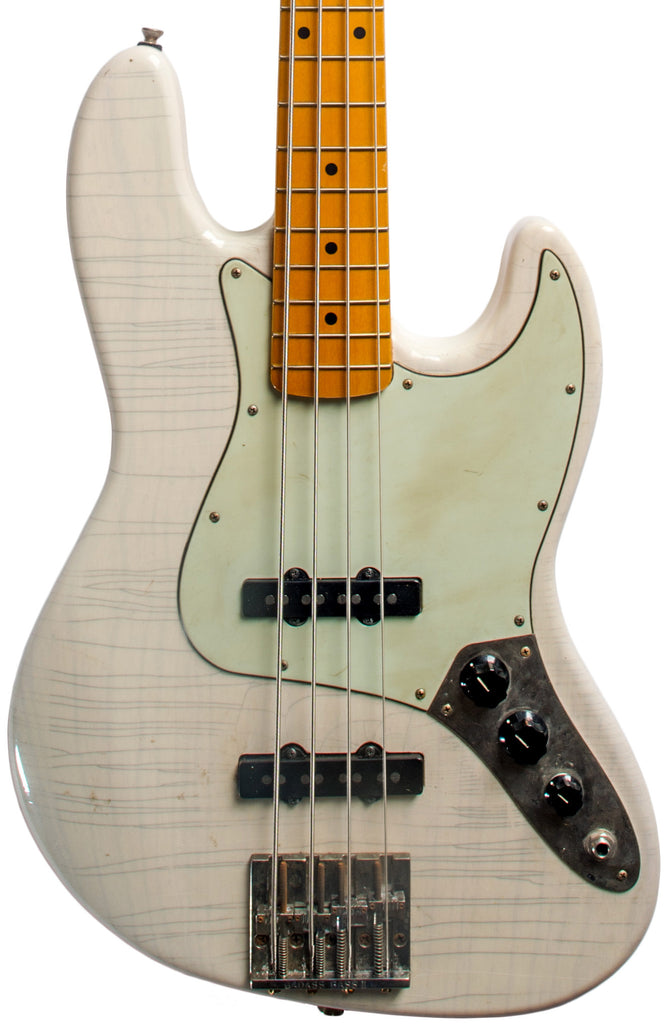 Meet the Haven.
The Haven adds slightly improved form and functionality to the classic approach of the Stetson. Originally intended to provide a modern look for jazz bassists when it was introduced in 1960, this offset body shape now has a post modern form that will captivate not only your eyes, but your heart as well. The slimmer neck profile and dual pickups increased playability and versatility. This has made it a favorite for such legends as the jazz great Jaco Pastorius and the standard for many modern bassists.
Our stock model features a traditional lightweight ash body, two hand wound single coil pickups, and your choice of a rosewood or maple fretboard.
Build your Haven
We know that for every bass player its about feel and tone. We believe we've captured the best of that with our vintage inspired basses.
Classic Options.
Our bodies are made from some of the best woods you can find anywhere. Our stock model comes in Alder for rich and bold tones. We also offer the option of swamp has for a higher body and a more resonant tone.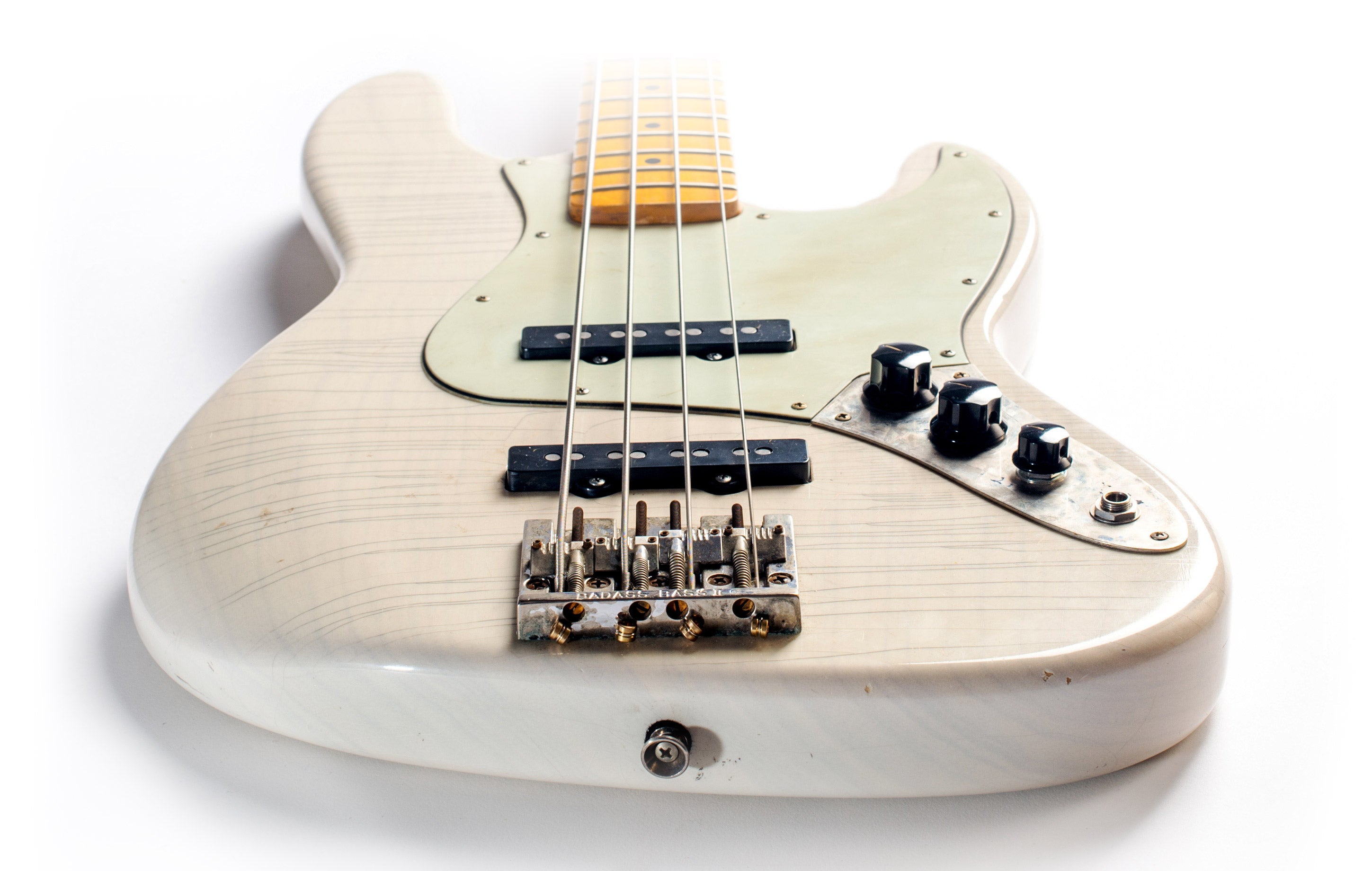 Proper Fittings.
Every TMG Bass is built with the highest standards any guitar has ever had. We've teamed with with companies like Emerson Custom, Kluson, Callaham, and Mastery bridge to make sure that our guitars play and feel the way it should. All Vintage, All awesome.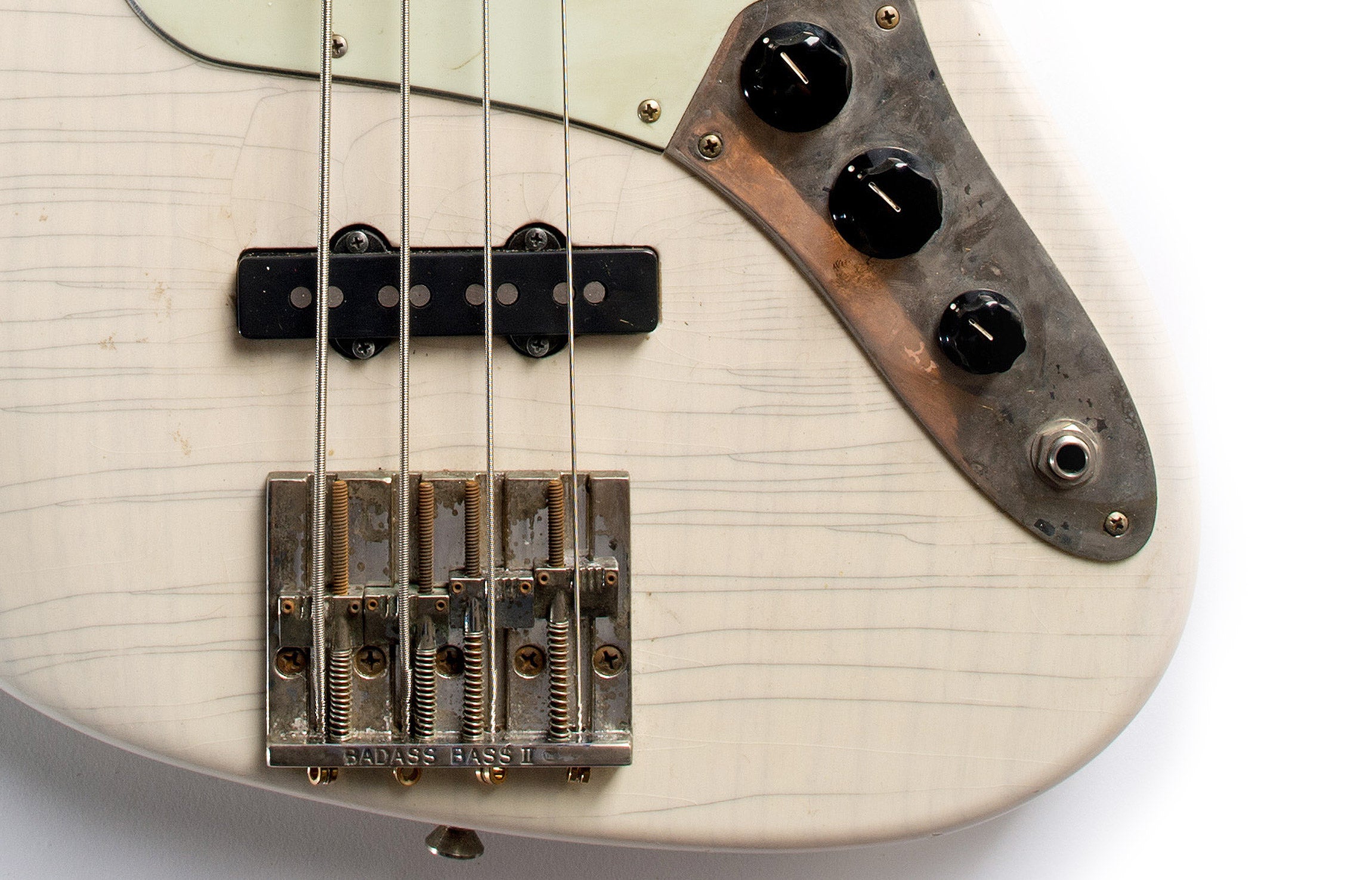 Made for your hand only.
We've fitted all our bass necks with Hipshot HB2 Bass Tuning Machines. From there on it's your choice of Rosewood or maple fretboards, and our "vintage worn" finish you have to try to believe. You'll feel like you've owned it your whole life. Other options include Brazilian Rosewood Slab Board, 5A Flame Maple, 5A Birdseye, and Quarter-sawn Maple.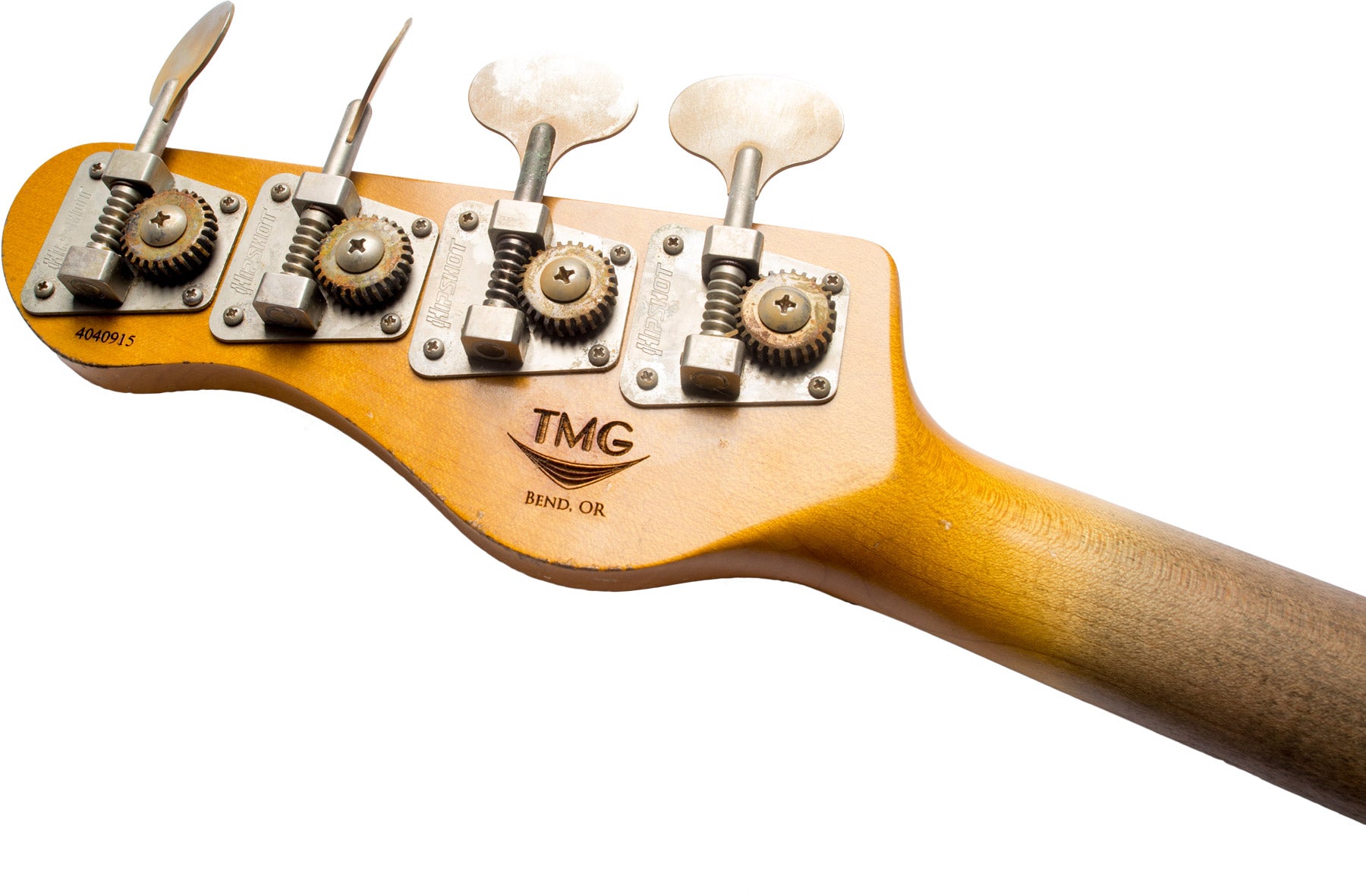 Choose your tone.
All our bass models come stock with your choice of "Lindy Fralin" or "Aguilar Pickups". We've teamed up with these brands to bring the vintage tones of yesteryears back to life. Other options include Active/Passive Preamps with "Aguilar" or with "Darkglass Tone Capsule"